General Information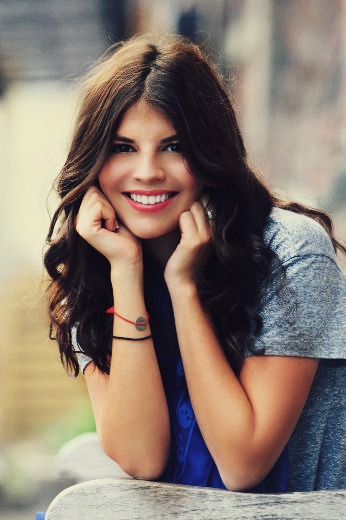 Help, I have done it again. I have been here many times before.
Hurt myself again today. And, the worst part is there's no-one else to blame
Ouch, I have lost myself again. Lost myself and I am nowhere to be found,
Yeah, I think that I might break. I've lost myself again and I feel unsafe
Name:
Gwenevere Marilyn Cooper
Nickname:
Gwen, Mari
Age:
17
Birthdate:
May/1
Birth Location:
London, England
Bloodpurity:
Pure
Wand:
9"/cherry/veela hair
Pet:
Roxy the cat
Patronus Form:
Roxy the mountain lion
Description
Hair Color/Style:
dark brown curls
Eye Color:
brown
Skin Color:
tan
Body Type:
slender, yet full
Background
Father:
Tai Cooper
Mother:
Erika (Morgan) Cooper
Siblings:
two older sisters, out of school, Zoey and Nora
Other Guardian:
-
Personality:
In all honesty, Mari is a deeply unhappy person. But for reasons even
she can't explain she carries that burden alone. And she suffers for it.
But that is where her courage lies. She's at war with herself, her
mind, her hurtful thoughts, constantly, all the time. Every second. And
she's alone in that way, because she can't just let someone in that
deep. It has been that way for years. She never told her sisters,
because when she was younger she thought she had no reason to feel as
unhappy as she felt, so she did not feel like she had a right to tell
anyone she was unhappy. That stuck and grew to where she will flatout
lie about how she feels, simply because she wishes not to burden anyone
else and she blames herself for her misery, since she sees no outer
reason that could have caused it.
Likes:
Bubble gum, cats, sweaters, soft music, being a geek
Dislikes:
loud things, stupidity, bullies
Strenghts:
good at charms, charming, really good at potions
Weaknesses:
crap at functioning like a normal person, taking advice, low coordination skills
History:
(personal and family)
Born to the Wizarding family Cooper Gwen was raised with love and care, taught to appriciate individuality. Her older sisters Zoey and Nora are her closest friends and the three always advise each other when needed. With eleven she got her letter, as expected, and went to Hogwarts, instantly loving the castle. She's always been a literature geek, but is also interested in theater and arts, a passion her mother encouraged throughout the years. She goes by Mari and has a weakness for heart shaped candy. A hopeless romantic like her mother, though she can do just as well on her own. Always has, but she never had to, what with her sisters as company.
House choise:
1.gryffindor
2.ravenclaw
3.hufflepuff
4.slytherin